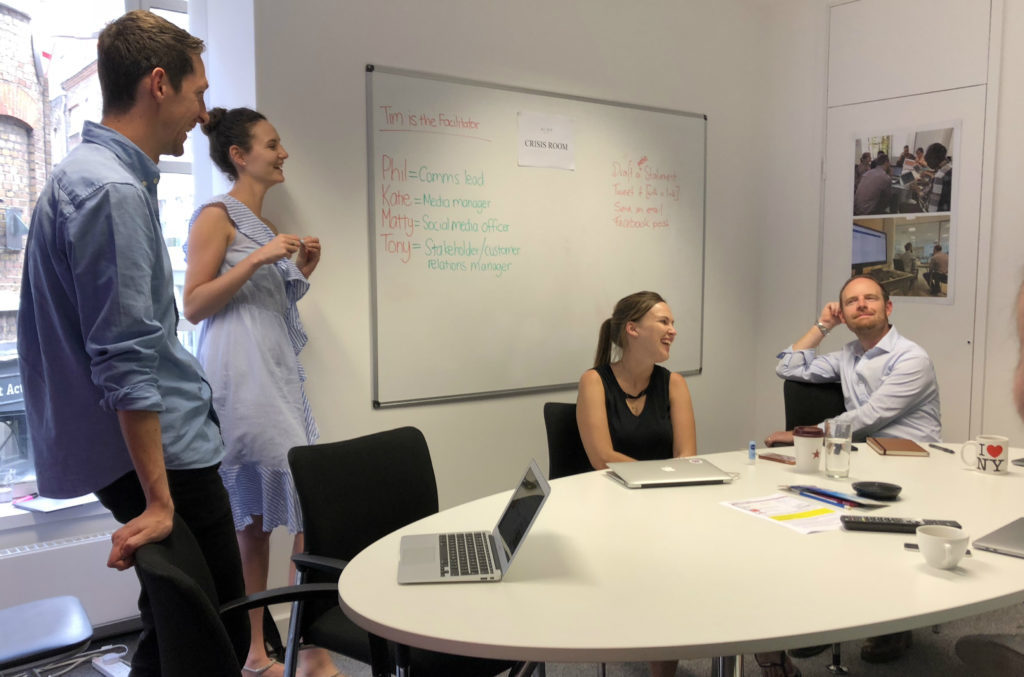 Digital Communications Executive
The role
We are looking for a Digital Communications Executive to join our growing team in London.
Here's a taster of some of the great things you'll be doing:
Delivering training to corporate comms teams
Creating realistic simulation scenarios for international organisations
Building individuals' digital confidence
Helping organisations to use digital channels to tell their stories
Keeping up-to-date with all the latest digital trends
As a Digital Communications Executive you will be expected to support a variety of projects. There will be a fair amount of spreadsheet wrangling and research, but plenty of opportunities for creative design of training and scenarios.
Who are we looking for?
Ideally, you will have 2 or more years experience in a media or communications environment. Maybe you work in a press office or corporate communications team right now, or you're treading a beat as a reporter.
It's essential that you are an active social media user, and fascinated by how digital is changing the way organisations engage online.
In addition:
We're a small, busy team, so you'll need to be highly organised and accurate in your communications (every job ad says this, but we are very particular about this).
You must have experience creating and editing online content, using tools like Photoshop and iMovie.
We deliver our work in all sorts of locations, to small teams and large conferences. While we don't expect you to be a confident presenter from day one, we will need your calm, quick thinking to help us battle dodgy projectors, flaky wifi or update website content.
We have high expectations of our clients as well as ourselves. Knowing when to get excited about their latest gif and when to focus their attention on tackling complaints is crucial.
We are offering a salary of £25,000-30,000 depending on skills and experience, plus a 5% contribution to your pension. This role has proven to be an excellent starting point for promotion and development within the business.
About us
The work we deliver at Helpful is all about helping our clients to 'do' their own digital, whether that's publishing content on an easy to use website, or learning how to have better conversations on social media.
We're a small, friendly team with offices in London and New York City.
Further information
This is a full time role based at our office in Barbican, London. Occasional out of hours working or travel overseas may be required.
You can also work flexibly, or from home, by agreement.
Unfortunately we will not be providing visa sponsorship for this role.
Location: London
Hours of work: Flexible
Contract term: 12 months initially, with a view to making this a permanent role.
Salary & benefits: £25,000 – 30,000/y
Closing date: July 31st.
How to apply:
Please send:
your CV
links to your portfolio/website
a covering email describing your experience and how you meet the criteria above
No agencies, please.