Team
We've been simulating crises in social media since 2010, working with a range of public and private sector clients in the USA, UK, Europe and around the world. We've helped to run exercises in the UK, USA, Singapore, France, Netherlands, Germany, Italy, China, Japan, India and UAE.
As well as our core team in the UK and US, we also work with a wide range of associates from government and industry. These specialists bring deep sector knowledge and/or foreign language skills to specific exercises as required.
We work direct with clients, and are also geared up to work in partnership (including on a white-label basis) with PR, crisis and social agencies, blending our platforms and insights with your team's to make a compelling offer for clients.
The Core Team
Chris Malpass
Chris is an expert in crisis and reputation management and leads Social Simulator in the USA. He has worked extensively in the field of crisis communications, helping organisations from across sectors to develop, embed and test crisis preparedness programmes.
Prior to joining The Social Simulator, he worked for Regester Larkin, a specialist crisis and issues management consultancy. Chris delivers regular lectures on crisis communications. He has an MA International Public Relations from the Cardiff School of Journalism.
Tim Lloyd
Tim has led digital communications teams for the UK Government, and has a background in journalism, business and customer publishing.
He has worked on digital response during health epidemics, industrial disputes and major institutional reform. In the past year Tim has led digital training programmes for rapid response teams in the energy sector, as well as personal coaching for senior leaders and public sector teams.
Tim believes all organisations should be using the web for greater accountability to their customers, and with a human voice.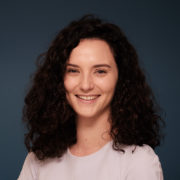 Kate Rawlins
Kate's a former government press officer from Brisbane, and has worked across crisis communication coordination, event management, community and stakeholder relations, media advisory and corporate social media management. She leads exercises and provides training and support to our clients.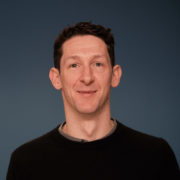 Alasdair Dick
Alasdair works on building digital capability and delivering crisis training programs to a wide range of clients across the world.
He has helped charities to design communications strategies, delivered digital communications in central government, and developed digital products for a publishing house. He is particularly interested in the role that communications can play in responding to humanitarian crises.
Tallie Proud
As Senior Consultant, Tallie helps to build digital confidence with clients through training, crisis simulations and advising digital teams on strategy.
Tallie previously spent 6 years in the award-winning Digital Team at the Church of England where she was involved in graphic design, web development, social media strategy, campaigns, training and more.
Sonja Sponholz
As a Senior Consultant, Sonja helps clients build digital confidence through training, crisis simulations, and advising teams on digital strategy.
Sonja previously spent 2 years with Edelman's Financial Communications team in New York, where she supported a wide variety of clients across financial and healthcare sectors in crisis and issues preparedness and management. Sonja also led the execution of Edelman's 2020 Trust Barometer Special Report: Institutional Investor Trust.
Phil Banks
As Technical Director, Phil oversees the infrastructure and platforms which support our crisis training and exercising. Our in-house technology makes us more agile and resilient than competitors, ensuring we can combine security, reliability and innovation.
Dan Pollard
As Platform Manager, Dan is responsible for the setup, management and support of our client's crisis simulations.
Dan has spent over a decade working in Europe and Asia, developing business-critical web applications. He believes providing friendly, reliable first line support before and during exercises is key to a successful and realistic learning experience.