Team
We've been simulating crises in social media since 2010, working with a range of public and private sector clients in the USA, UK, Europe and around the world. We've helped to run exercises in the UK, USA, Singapore, France, Netherlands, Germany, Italy, China, Japan, India and UAE.
As well as our core team in the UK and US, we also work with a wide range of associates from government and industry. These specialists bring deep sector knowledge and/or foreign language skills to specific exercises as required.
We work direct with clients, and are also geared up to work in partnership (including on a white-label basis) with PR, crisis and social agencies, blending our platforms and insights with your team's to make a compelling offer for clients.
The Core Team
Chris Malpass
Chris is Executive Director and co-owner of the Helpful Digital Group.
He is an expert in crisis and reputation management.
Chris develops and delivers high-end crisis preparedness training and is adept in live crisis response.
Chris' 10+ years of experience includes roles for Cohn & Wolfe, Regester Larkin by Deloitte and the BBC. He has a Masters in International Public Relations from the Cardiff School of Journalism.
Chris's featured projects:
- Crisis exercises to build digital triage and engagement skills for Vancouver Airport Authority.
- Stress-testing strategic responses of students at the US National Defense University.
- Global crisis communications training and digital marketing training for L'Oréal.
Tim Lloyd
Tim is Managing Director and co-owner of the Helpful Digital Group.
He designs and delivers digital capability programmes and actively develops the scope and purpose of our business in accordance with developing clients' needs.
With 18 years' experience, he has supported complex organisations, including the UK Government's Department for Business, Innovation and Skills and Dept. of Health and Social Care.
Tim has delivered guest lectures for Melbourne University and the University of Zurich.
Tim's featured projects:
- Digital storytelling with the Royal Air Force.
- Social media training programs for energy and technology clients.
- Crisis simulation exercises to prepare operations and communications teams at Expo2020 Dubai.
Tallie Proud
Tallie is a Senior Consultant.
She leads on social media training programmes, building long-lasting confidence amongst digital teams in a wide variety of sectors.
Her experience spans digital and creative topics including social media strategy, web development, accessibility, campaigns, and content production.
With 10+ years in the industry, roles include with the award-winning Digital Team at the Church of England and Digital Candle, providing free advice for charities.
Tallie's Featured Projects:
- Social media review and channel mapping for the Department of Education.
- Digital skills training for the UK Government Communication Service.
- Managing monthly crisis validation exercises for a major energy client.
Sonja Palmer
Sonja is an Account Director.
She helps clients build digital confidence through training, crisis simulations, and advising teams on digital strategy.
Sonja assists clients with developing and delivering digital training programs, crisis preparedness training, social media strategies and policy materials.
Roles include for Edelman New York City and Washington D.C. on their Energy and Financial Communications and Healthcare teams.
Sonja's featured projects:
- Global crisis simulation exercises for one of the world's largest energy companies.
- Weekly social media training and support for 300 communicators in the US, Europe and Asia.
- Developing social media strategy for global philanthropy.
Phil Banks
Phil is our Technical Director.
He manages our infrastructure and market-leading platforms supporting our crisis training.
Phil's experience developing for high profile, multinational audiences makes us more agile and resilient than competitors.
With 10+ years in web development, DevOps and platform management, roles include lead web developer at the Medical Research Council (MRC) Laboratory of Molecular Biology "the Nobel Prize factory".
Phil's Featured Projects:
- Leading the development of our Social Simulator and Crisis90 platforms.
- The roll-out of our Digital Action Plan platform to more than 5000 L&D users.
- Security and governance of data and information for the Helpful Digital Group.
Dan Pollard
Dan is our Platform Manager.
He is responsible for the technical setup of the platforms, designs simulation media and supports our clients through their crisis exercises.
With over a decade's experience developing user-friendly, business-critical web applications, Dan's roles include Product Owner at the International Student Identity Card in Amsterdam, where he designed a web platform for 3000+ international users.
Dan is fluent in Dutch, and his international experience of working cultures ensures the simulations are accessible, accurate and culturally appropriate.
Dan's featured projects:
- Monthly validation exercises for two of the world's largest energy companies.
- Simulation and war-game management for the US National Defense University.
Claire Turner
Claire is Senior Consultant, Social Strategy and Training.
Claire writes and delivers our digital communications training. She supports our Digital Action Plan blended learning programme as a coach and mentor, sharing practical help and advice.
Claire is a communications all-rounder and digital specialist: from social media, PR and marketing, to internal communications and events. Her roles include working for the Environment Agency and Oxford University Press.
Claire's Featured Projects:
- Audience engagement for Royal Air Force social media.
- Global crisis communications training and simulation exercises for L'Oréal.
- Social media audits for public sector clients.
Jess Evans
Jess is Senior Consultant, Issues and Crisis.
Jess is highly experienced in leading crisis preparedness programmes, from development through to delivery.
She advises clients on their internal response structures and communication and stakeholder engagement strategies.
With more than 10 years in the world of crisis management, Jess has worked for Regester Larkin by Deloitte, risk advisory firm ILS and the OECD.
Jess' Featured Projects:
- Developing a crisis communications toolkit for a major US technology manufacturer and embedding it through training and testing.
- Leading global training and crisis exercises for multiple teams for one of the world's leading beauty brands in both English and French.
- Delivering crisis exercises for the senior leadership team of one of the UK's leading charities.
Nicole Jay
Nicole is a Digital Account Executive.
Nicole helps us deliver end-to-end capability support for clients, including analysis, content creation and delivery of workshops and simulations.
She has been central to a social media audit for the UK National Health Service. Nicole delivers training events in French and English for a leading health and beauty brand.
She has an MA in International Public Relations and Global Communications Management from Cardiff University.
Nicole's Featured Projects:
- Crisis simulation training for L'Oréal.
- Emergency simulation training for a global business advisory firm.
- Developing crisis communications training for the Dept. for Environmental, Food and Rural Affairs.
Leah Tedesco
Leah is a Senior Consultant.
She helps design webinars, crisis preparedness training, and social media strategies in order to help clients build confidence in their digital presence.
Leah takes a human approach to social media strategy, working to understand broader communicative values and using that to inform how individuals treat social media.
Leah has an MA in Anthropology from the University of Virginia; linguistic and communicative practices in online spaces.
She speaks Italian and Spanish.
Leah's Featured Projects:
- Global social media training, channel auditing, and consulting for one of the world's largest energy companies
- Developing a crisis communications preparedness toolkit and trainings for the crisis management agency in a US major city
- Developing and delivering a crisis simulation for a top US airline
Gabby Martin
Gabby is a Senior Consultant.
She believes in educating clients and guiding them through courses and trainings to ensure a strong and sustainable crisis communication response.
Her experience spans digital and creative topics including social media strategy, graphic design, campaigns, policy drafting, as well as advertising and content production.
Gabby's previous roles include both Connecticut's executive and legislative branches. She is also a licensed Connecticut attorney.
Gabby's Featured Projects:
- Social media training and support for a world-leading energy company
- Crisis communications training for a global food corporation
- Delivering a crisis exercise for a leading beauty brand in dual languages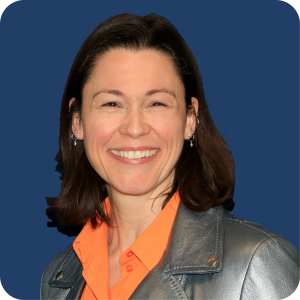 Zara Tomkinson
Zara is Projects Manager for the Helpful Digital Group.
She oversees projects, ensuring smooth communication between all parties, and that even very last minute requests are implemented.
Zara has a keen interest in comms and supporting individuals and teams to feel confident in how they communicate online, and in times of crisis. She particularly enjoys providing roleplay and feedback during live exercises, and having the opportunity to witness highly skilled professionals handling crisis situations with expertise.
Zara is an actress, frequently appearing in videos that we create for crisis exercises, as well as delivering voiceover for digital content and learning videos. She also creates content for these videos, from news bulletins to eye witness accounts and influencers on social media.
Zara has a BA in Music from Royal Holloway University of London.
Susy Wootton
Susy is the Marketing Manager for the Helpful Digital Group.
She is developing a marketing strategy for the organisation to ensure a seamless client journey to accessing the services we offer.
Susy has a keen interest in digital engagement, open consultations, social media, marketing and communications and developing leadership skills in digital engagement.
She has a solid background in the UK government sector in digital and communications roles. These include working for the Department of Health and Social Care, working on projects such as the crisis response to Ebola, and the Home Office, working on the UK exiting the EU and COVID communications responses. More recently she has worked within digital roles within the charity and green energy sector.
Susy has a postgraduate diploma in Marketing from the Chartered Institute of Marketing and is currently working towards an MSc in Psychodynamic Counselling and Psychotherapy.
Sophie Pattison
Sophie is our first Digital Account Intern for the Helpful Digital Group
Sophie was introduced to us via a Student Innovation Project at the University of Southampton, where she is entering the final year of her BA in History.
Over 4 weeks, Sophie and her team extensively researched into our business, culminating in a presentation feeding back their findings and recommendations for us moving forwards.
Sophie joins us to learn invaluable digital skills to support her future career, and gain experience working with some of the biggest brands around the world as we help them confidently communicate with online audiences.
We benefit from her enthusiasm and fresh perspective as someone early in their career.
Sophie's Featured Projects:
- Social media training and support for one of the world's largest energy companies
- Content creation for RRT digital skills workshops for a global audience
- Content creation and support for a full-scale crisis exercise
Amanda Hewett
Amanda is our Partnerships Account Manager.
She oversees our partner offering, delivering projects with our trusted partners and actively nurturing partner relationships, influencing positive outcomes through successful collaboration.
Amanda has 19 years experience in digital across UK Government sectors, global technology giants and as a small business owner.
Amanda is also a fitness expert. She founded and championed women's health and wellbeing brand SHE Active. She created a digital presence and marketing strategy focused on delivery of both virtual and in-person coaching and training programmes.
She is an ambassador of the This Girl Can campaign, funded by Sport England and nominated for the Sevenoaks District Council 'Making it Happen' Community and Voluntary Awards 2023.
She has a BSc (Hons) in Multimedia Technology from the University of Hertfordshire.
Amanda's digital interests and specialisms include:
- Training Workshops and Programmes
- Strategic Partnerships
- Digital Marketing and content production
- Digital product innovation
Sean Jackson
Sean is a Digital Account Executive.
Since graduating high school, he has worked full time in the restaurant industry, with a focus on nurturing ongoing client relationships, business infrastructure, and the impact of social media on the industry.
Throughout his career so far, he has had to work firsthand through various crises, and this sparked his interest in crisis management training and how businesses need to learn to communicate effectively online both during and outside of a crisis.
Sean is really excited for this unique opportunity to learn a new industry and grow his professional acumen, and plans to do all he can to make meaningful contributions to the company's success in the areas of both crisis management training and social media training.
Sean's digital interests include:
- Content Creation, including video production
- Business development & marketing
- Crisis communication strategies
- Designing and developing social media strategies
Ayla Miller
Ayla is a Digital Account Executive.
Ayla is involved in client-facing projects, from Helpful webinars promoting best practices for an enhanced social media presence, to crisis simulations.
As a recent college graduate from UC Santa Barbara, she uses her Bachelor's degrees in both Cultural Anthropology and Communications to take an adaptive and thoughtful approach in her client relationships.
Ayla places great value on maintaining a people-first mindset and is dedicated to fostering comfortable and empowering relationships between clients and their online spaces.
Ayla's digital interests and specialisms include:
- Creating captivating social media content
- Identifying and implementing cultural nuances
- Feed and media aesthetics